Furniture for Families is an ideal team building activities for corporate socially responsible organisations. Where investing in staff training is directed into supporting worthy charity causes. This team building exercise is best suited for corporate groups looking to demonstrate innovation and a high level of awareness and care for others. Help us build stronger communities, supporting less fortunate families in meaningful respectful ways.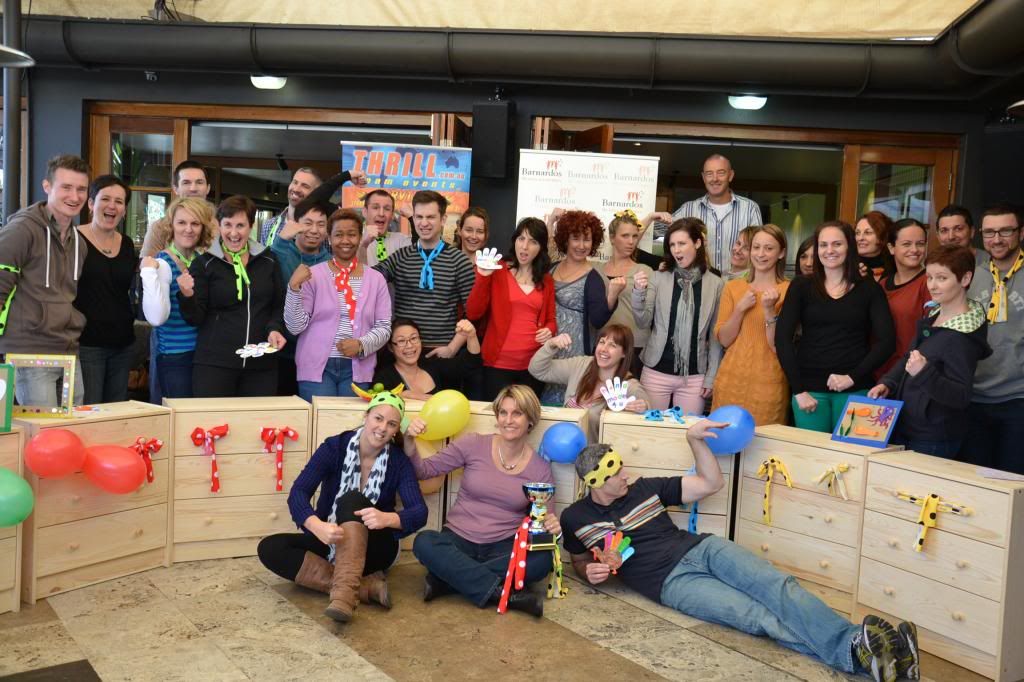 Corporate Team Building Furniture for Families Australia Wide

Teams cooperatively problem solve, communicate and build essential furniture items for families in need. Recently Gen Re at Novotel Accor Groups Magenta Shores Conference Facilities. With Rookwood at Sydney Olympic Park building exceptional flat packed furniture for children at Westmead Hospital. A touching and rewarding experience for all staff.
Select Thrill for a Great Range of Charity Events
We 'CARE' Calm Adaptive Responsible Events

1-3hr packages or half day conference breaks at all venues


Providing professionally trained accredited staff that facilitate the charity team building processes

Skilled furniture builders and ancillary staff instruct building furniture

Quality Safe building tools, equipment and materials

Premium Flat Packed Ikea furniture that charities have advised Thrill that their clients and recipients require

We are able to have selected charities in attendance to receive the furniture

Or we deliver the furniture with personalised donation cards created by your team.
Experience counts from 10 participants to large group events with 1,000's of delegates
All abilities, all ages, customised for off sites &
building to a worthy cause. Corporate companies and businesses requiring specialised team building services. Where the results make a positive impact in the community. This original in concept, personally rewarding and uses sustainable quality materials.
Charity Team Building Activities Outcomes on Families Focused Upon
Mobile to all locations, Business or Corporate Offices, Warehouses, Parks, Resorts, Conference Centers and Venues. Warehouses, Meeting Halls, Convention Centers, Hotels and Resorts. Even directly at the Charity Centers.
From Cairns to Brisbane and The Gold Coast. Surfers Paradise to Byron Bay and Central Coast.
In Sydney's CBD conference venues to the Blue Mountains, Hunter Valley and South Coast right down to Melbourne.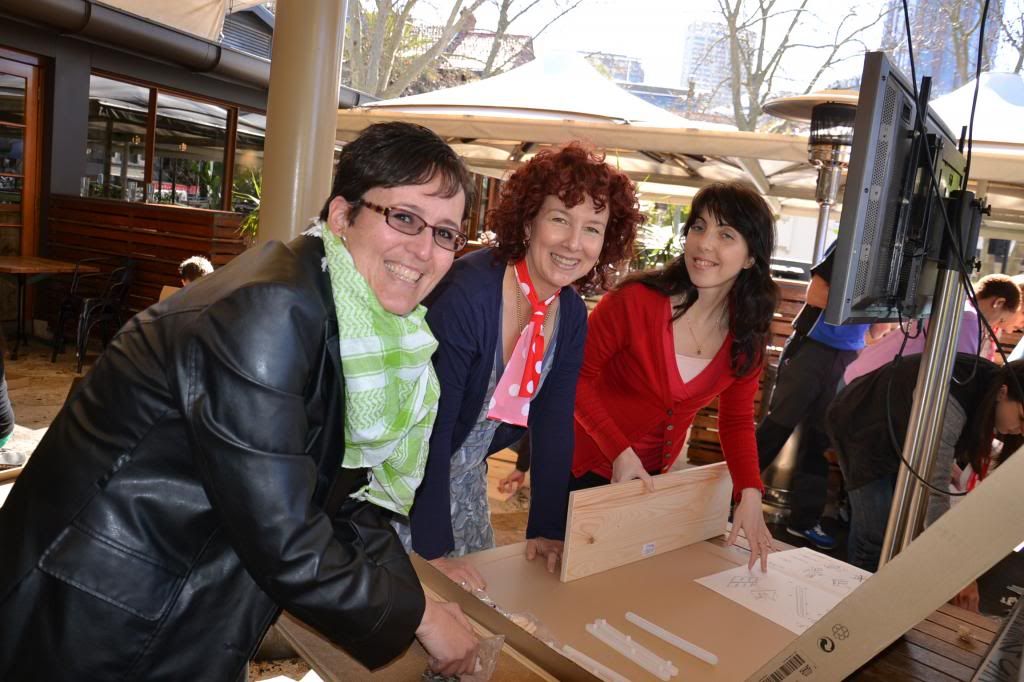 We love facilitating Corporate Socially Responsible CSR Team Building activities throughout Sydney, Melbourne and all Australian cities and country regions.
Case Study with AB Mauri
AB Mauri wanted to complete a Charity Team Building Activity to integrate staff that normally wouldn't get the opportunity to interact with one another. At the same time were looking to give back. Choosing to donate the items to Brisbane's flood victims that were still 'doing it tough' in the aftermath of floods.
With the help of the Salvation Army. The furniture built with Thrill facilitation in Parramatta was truched up overnight and donated to families impacted by the Brisbane floods. Brilliance in a partnership with Thrill. Thankyou AB Mauri!
More Ideas, Extras and Options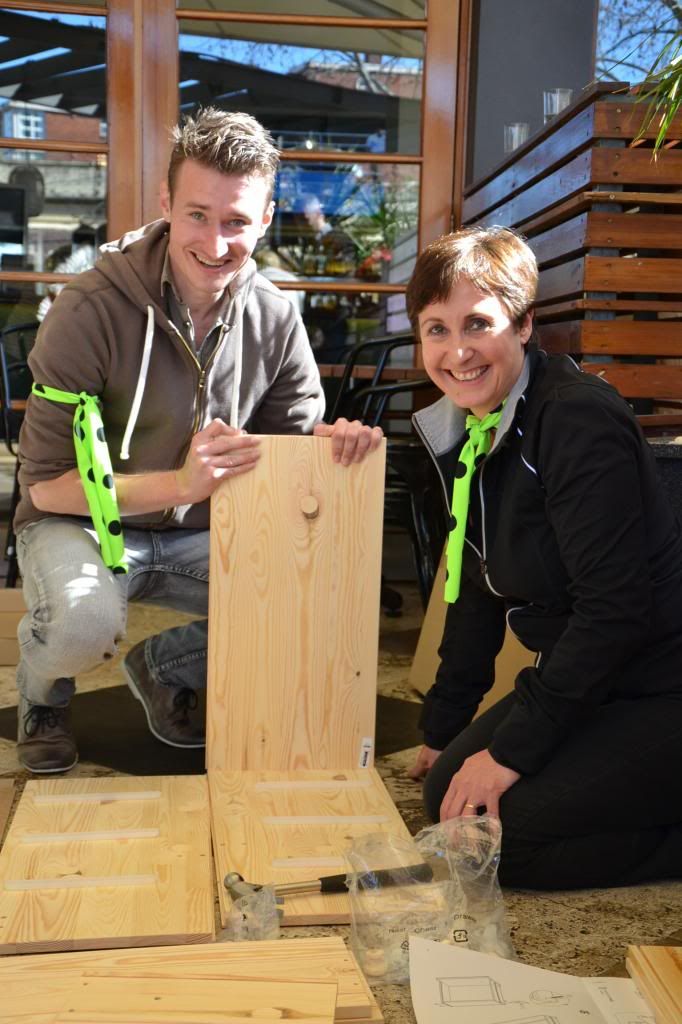 Teams nominate the desired furniture for houses that they wish to build. Cupboards, Shelving Units, Cabinets, Beds, Children's Desks + Chairs, Tables, Dining Room Sets, Bedside units, Wardrobes, Chairs, Bookshelves, Coffee Tables, TV Cabinets…
Thrill works with many charities that directly support local communities and families. Including Salvation Army, Red Cross, Barnardos, Life Start, Randwick and Westmead Children's Hospital as well as Mission Australia.
We match team building outcomes, values, behaviours, culture, leadership and activities that will inspire and motivate your employees to give their best.
Furniture For Families Charity Build Program Example Format
* ICE BREAKERS
We are ready to take your team through a series of fun challenges rewarded with flat packed furniture building materials and tools. Teams complete their first challenge. Special guests and Key note speakers match and focus on the specific outcomes and objectives.
* TOOL TIME
Time to build the furniture; strategic planning, preparation, design and building. Teams utilise materials provided to build the furniture that they are provided, taking exceptional care to ensure no bolts, screws or joiners left over!
* PUT TO THE TEST
Furniture is then put to the test to ensure alignment, stability, rigidity, reliability and sturdiness.
* GIFTING
Teams gift their creations to a worthy cause or charity. Many families live day to day without the essentials like a bed to sleep in, cupboards to put their possessions. Businesses and their staff realise the reality of how building furniture for families can make a difference!
* ALTERNATE OPTIONS
Toys, Billy Carts, Go Karts, Kitchenettes, Work Benches. Have the recipient charity or family in attendance to receive the furniture. Or we organise to have the furniture picked up and delivered.
Outcomes and Results benefiting from Professionally Hosted Team Building Services

Benefits teams, families, communities and reinforces a caring culture, harnessing the strengths of teams building together.
Effective communication, understanding of the role of leadership in forward planning
Working together and accomplishing a shared goal
Problem solving collaboratively
Decision making effectively, where the results are immediately visible and tangible
Positive experience of team building success!
Reward of building for a worthy cause
THRILL furniture for families charity team building activities are adapted to suit all locations. This can even be at your offices and directly transported to an identified family or Charity.
How does the Furniture Team Building Processes Work
Charity team building training programs start with interactive team games and a real life situation review. Where teams gain insight through a video or real life story on how their input makes an impact in the families lives who receive the furniture.
Flat Packed furniture is then distributed to the teams to assemble. Teams are organised on the basis of integration and getting to know each other better. Each team is provided with the necessary instruction and play a series of fun games to acquire tools, ready to build. Thrill staff on hand to guide teams through the instructions and steps to build selected quality furniture.
Team members become specialists in alignment, corner fittings, runners and are rotated throughout the other teams to act as co-instructions sharing their knowledge. The final minutes are as a united activity, Quality Controlling and inspecting the furniture, ensuring terrific build and alignment.
CALL: 02 9630 2222 to discuss rewarding charity team building ideas that succeed in a Win Win!